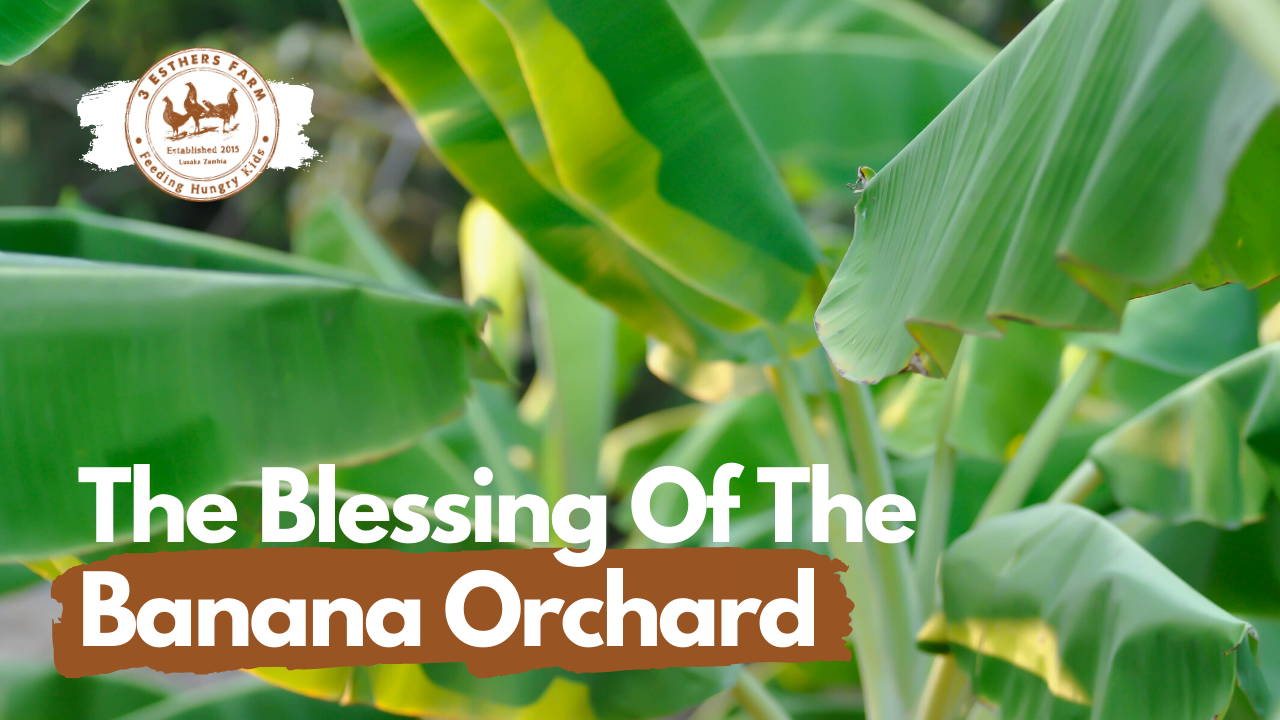 The Blessing of the Banana Orchard
---
Today Esther has invited us to join her on a virtual tour of the flourishing banana orchard at 3 Esther's Farm, where the trees are serenaded by birds and cooled by a breeze that barely conceals her footsteps through the grassy groundcover. The farm has recently installed a drip irrigation system that waters crops from a well on the property. This irrigation system is a marvelous blessing of God's provision, ensuring that the lush banana trees and other vital crops remain well watered and that the produce from these crops will eventually supplement the diets of the hungry schoolchildren of Ngombe. It also optimizes water use on the farm, helping us manage the crops through dry periods effectively.
The irrigation system, they call "drippers," was initially delayed because the installer was out of town. It is now completed and is impressive to see, with the hoses connecting in a grid system that crisscrosses the fields like a checkerboard, soaking the roots of each of the banana trees individually. And the results of this clever irrigation system—the shiny green leaves, plump banana crops, and the flourishing ground cover--stand in stark contrast to the arid dirt fields beyond the farm. It is clear from the lilt in her voice that Esther is proud of the irrigation system.
The bananas, when harvested, are taken straight to the hungry children of Ngombe Compound in Lusaka. Many children of Ngombe struggle to get even one good meal a day at home. The mission of the 3 Esther's Farm is to provide a harvest of nutritious supplemental fruits and vegetables to ensure that all of the hungry children in Ngombe have additional food support beyond a noonday meal at school. Who will help these suffering children?
Matthew 25:35, 'For I was hungry, and you gave me something to eat; I was thirsty, and you gave me something to drink…."
Our Lord made it clear that those who are blessed are responsible for feeding the poor. At 3 Esther's Farm, our goal is to assist the poor in practical and tangible ways, providing food when we can, supporting backyard gardens, hiring as we can, providing vocational training, and sharing methods, so the people of Ngombe can grow their own food to improve their community.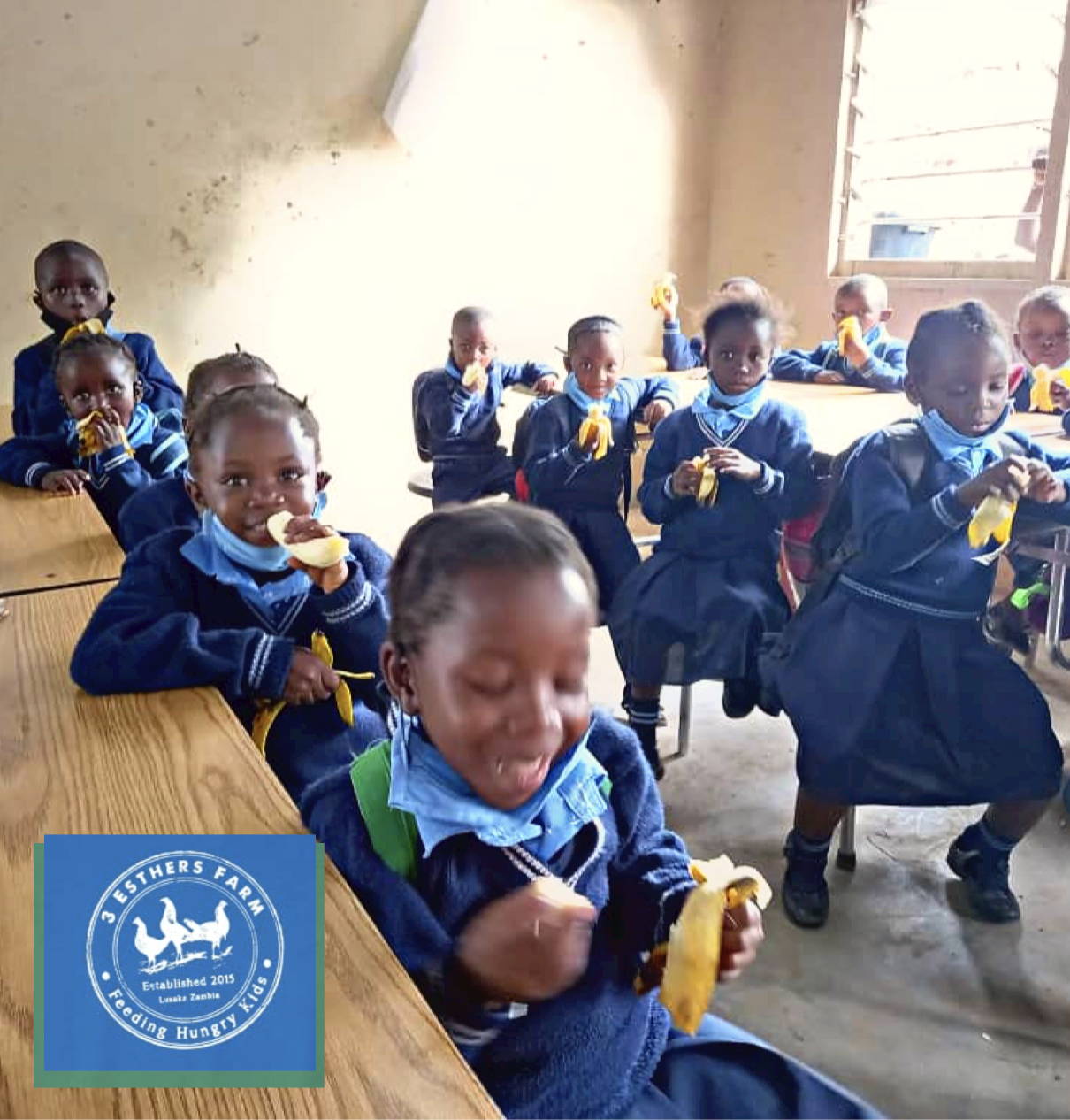 The need has never been more urgent. Hungry children are waiting to be fed. Would you consider generously supporting the 3 Esther's Farm today?
---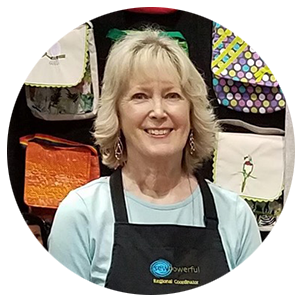 More About Peggy Creighton: Peggy holds a Ph.D. in Instructional Technology and is the author of several books and numerous magazine articles in the Library Media and Instructional Technology field. She retired from education in 2013, and now spends time sewing, quilting, crafting, writing, and enjoying her grandchildren. She serves as SE Area Manager for Sew Powerful and as an admin for the Sew Powerful Purse Project group on Facebook.