We're passionate about feeding the hungry children of Zambia
Ngombe (pronounced nom-bay) is a well known urban slum in Lusaka Zambia. It is home to over 120,000 people. More than 50% of the population is under 15 years old. Many orphaned, many HIV positive.
In 2003 a local mom became passionate about providing a community school right in Ngombe for the children who could not afford the fees and travel costs associated with attending a government school. Her name is Esther and she created the Needs Care School.
By the end of 2009 she had almost 500 children attending. Most of them are orphans and local medical teams have documented that 48% of the children in the school are HIV positive.  Esther and the moms of the community have made this into a thriving place of life, enthusiasm, and hope.
Until recently they met at a partially completed church. Here are pictures of that location from a few years ago: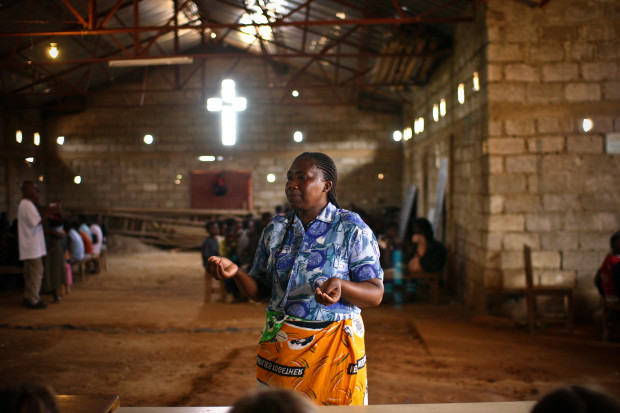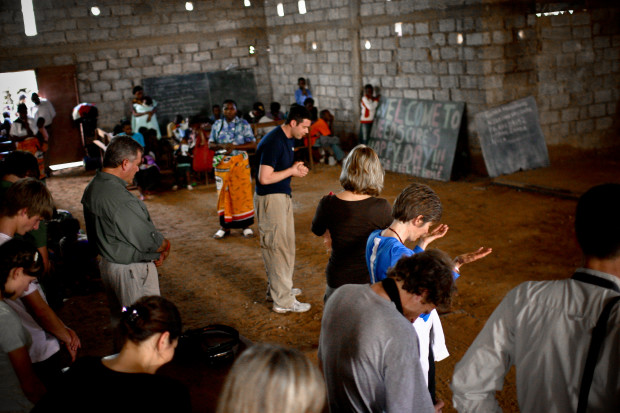 In 2010 Sew Powerful established a vibrant sewing cooperative to help ensure the students had school uniforms. It also provides the moms with training, a way to help the school, and personal income. Children have huge pride in their school in Zambia when they have a sharp uniform. Their school colors are light and navy blue.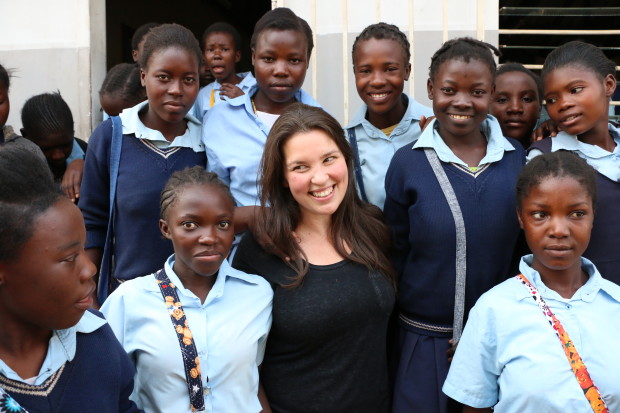 In 2012 the large church building was nearing completion and Esther needed a new place to conduct classes. She literally had no place to go. Through a miracle and the generosity of an anonymous donor a beautiful piece of land was purchased just across the street from the church. A beautiful school was completed in 2013.
Children's Health – Farm Fresh Produce Needed: Ongoing funding is currently being provided to support a school clinic to ensure the children receive the medical care they need including HIV drugs. A vital part of Anti-Retroviral Therapy (anti AIDS drug therapy) is strong nutrition.
Without good nutrition the medication won't work well and children will pass from HIV+ status to having full-blown AIDS. This is why the farm, and farm fresh produce, is so vitally important. It will literally extend children's lives and give them a shot at growing up healthy and well educated. Sadly, most of the children who attend the school are ONLY eating the one meal a day provided by Esther. They do not get additional food at home. This is what they get: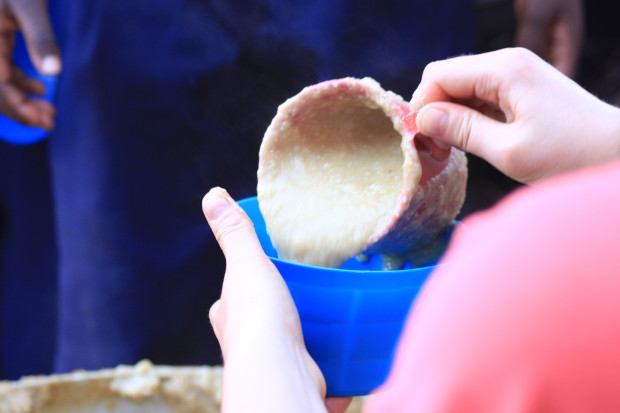 Today Esther and her growing team serve over 1,400 children from 1st through 7th grade. The Needs Care School student test scores regularly outperform most local government as well as private schools on the 7th Grade Exams, which is a government test conducted annually. If students don't pass the 7th grade exams they cannot attend High School, which is called Secondary School there.