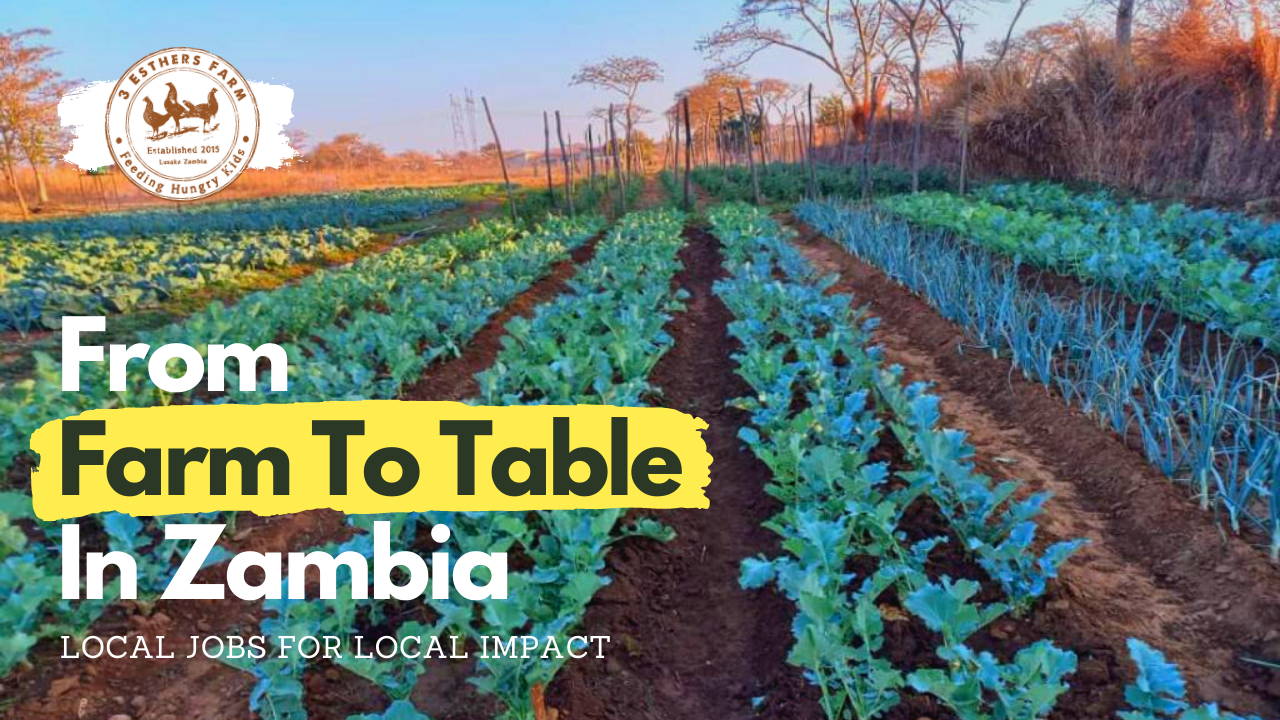 ---
Lunchtime Meals In Lusaka
It's lunchtime at the Needs Care School in Ngombe Compound, just outside of Lusaka, Zambia. The sky is clear, and the weather is warming up outside. Spring is coming. The children line up in their blue school uniforms—navy pants and blue shirt for the boys, or light blue blouses and a navy skirt for the girls--waiting patiently to be served their portion. When her turn comes, one little girl extends her small plastic tub and receives a scoop of cooked cabbage along with a scoop of Nshima, which is a thick cornmeal porridge, a traditional dish in Zambia. She covers her tub, turns to leave the line, and the child behind her steps up to be served.
Groups of children gather around the steps of the building, some wearing uniform sweaters with their school clothes and one in a stocking cap, as they pause to eat their nutritious meal while even more students pour into the lines. It is a slow process, one child, at a time, but some of the children take the wait time to socialize while others stand stoically, lost in thought.
Early Morning Harvest at The 3 Esthers Farm
Not so long ago, this noon meal was merely a dream and a prayer in Esther Mkandawire's mind. She desperately wanted to provide the children a daily meal so they could continue to take their government-provided HIV medications (they can't take them on an empty stomach), and so all of them would thrive. Today, thanks to the generosity of donors, her prayers have been answered in a mighty way. The Three Esthers' Farm is flourishing, bringing in a healthy harvest of cabbages, tomatoes, and seasonal crops year-round.
From Farm To Table In Zambia
The cabbages were harvested at 6 AM today, just as the sun was peeking up on the horizon, then trucked back to Ngombe Compound to be cooked for the noon meal. The harvest was bountiful enough to sell some extra cabbages and purchase cooking oil and other kitchen necessities. As soon as the truck arrives at the compound, local women in their colorful wrap-around skirts gather around to help unload the bed and stack the cabbages, which are huge and full, much larger than the typical cabbages we see in our grocery stores.
Our Goal To Feed Hungry Children
It's all about teamwork here! Each part of this team has a significant role that contributes to this school's success. The farm team, composed of Mr. and Mrs. Ansonda, Gilbert, and Friday, live on and work the farm, keeping the land safe from invasive pests and cultivating it for maximum output. The sewing team produces the school uniforms for the students and reusable feminine hygiene pads for the girls. The soap team faithfully makes enough soap to keep the girls supplied. The educators teach, and the cooks provide meals for the schoolchildren daily. And that's not all! None of this would be possible if it weren't for donors worldwide who have also joined the team. Thank you for giving generously so that these precious ones can have a better life.
Thank You For Your Support
Won't you prayerfully consider joining our team and helping to support the farm so that these children can thrive? Your gift will help ensure that every child is fed and that the farm continues to flourish. Here's a link to our safe donation site: https://www.sewpowerful.org/pages/donate
---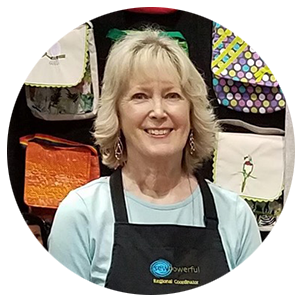 More About Peggy Creighton: Peggy holds a Ph.D. in Instructional Technology and is the author of several books and numerous magazine articles in the Library Media and Instructional Technology field. She retired from education in 2013, and now spends time sewing, quilting, crafting, writing, and enjoying her grandchildren. She serves as SE Area Manager for Sew Powerful and as an admin for the Sew Powerful Purse Project group on Facebook.