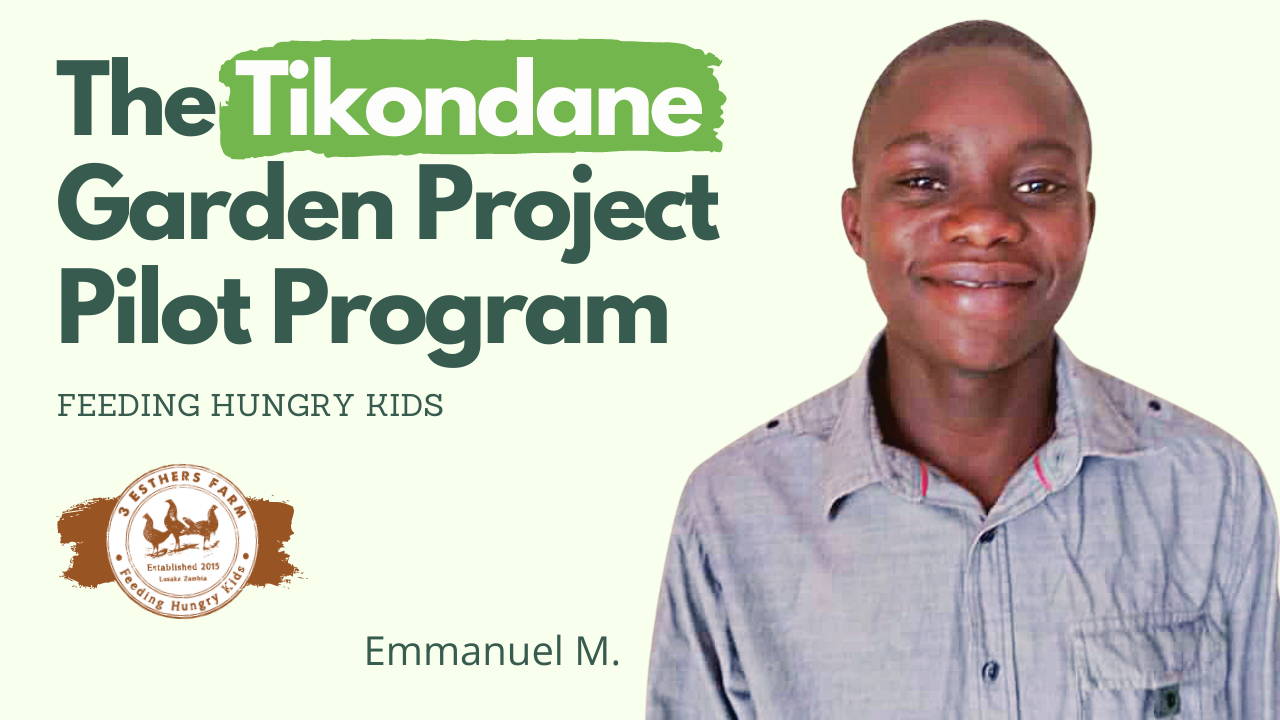 Learn More About The Tikondane Garden Project
---
Youth Employment Project In Zambia
Chris trudges down the dirt road, hauling two five-gallon buckets full of water. As he makes his way past the closely built single-story homes, he follows other pedestrians and a single bicyclist. He slips into an alley beside a concrete block wall, turns into a series of courtyards lined with outhouses and crumbled blocks, and reaches his destination at last—a newly cultivated vegetable garden. Chris tenderly waters the tomato plants in this new garden, as he does twice a day now.
Urban Food Sustainability Initiative
Chris is one of five young men currently employed in a pilot program of growing tomatoes, cabbages, and root vegetables to help feed hungry families in Ngombe Compound. They each water at ten houses a day and serve a combined 50 households.
Ngombe Compound, a rural slum in Lusaka, Zambia, is home to approximately 150,000 residents, most of whom are women and children. Unfortunately, the number of orphans in this community is high due to their parents' deaths from AIDS, TB, malaria, and other diseases. Many of the children are raised by their relatives or older siblings.
Employment To Create Local Benefits
Food insecurity is a daily struggle in Ngombe. The children who attend school may receive a lunch meal. Yet far too many drop out of school due to lack of funds, the need to care for younger family members, or other issues that contribute to the complicated circumstances of poverty.
Demonstrating God's Love Through Job Creation
The Tikondane Garden is a pilot program designed to offer young men like Chris a chance to learn a life skill, earn a wage, and help win the ongoing battle with hunger. Tikondane means "love one another," a name taken from John 13:34, which says, "A new command I give you: Love one another. As I have loved you, so you must love one another." Gardening in these backyard plots is truly love in action, providing a viable means of supplementing the family meals, furnishing seeds for sustainable gardening, and eventually affording additional income for families.
The Tikondane gardens include tomatoes, cabbages, and root vegetables that grow well, are easy to plant and tend, require little land, and produce a bountiful harvest—enough to feed a family and perhaps provide additional income. You can be a part of this program. Many young men like Chris would benefit from this forward-thinking opportunity and stand ready to join.
Fortunately, this pilot program is fully funded through early 2022. But stay tuned – as we look to expand, we'll extend a call for donor giving. In the meantime, we still urgently need a special gift to fully fund our solar power system in our Vocational Training Center Building:  Find out more about that program and need here: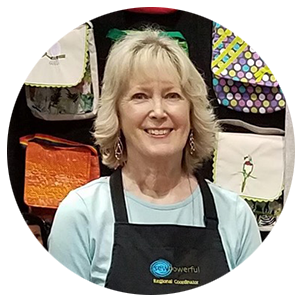 More About Peggy Creighton: Peggy holds a Ph.D. in Instructional Technology and is the author of several books and numerous magazine articles in the Library Media and Instructional Technology field. She retired from education in 2013, and now spends time sewing, quilting, crafting, writing, and enjoying her grandchildren. She serves as SE Area Manager for Sew Powerful and as an admin for the Sew Powerful Purse Project group on Facebook.