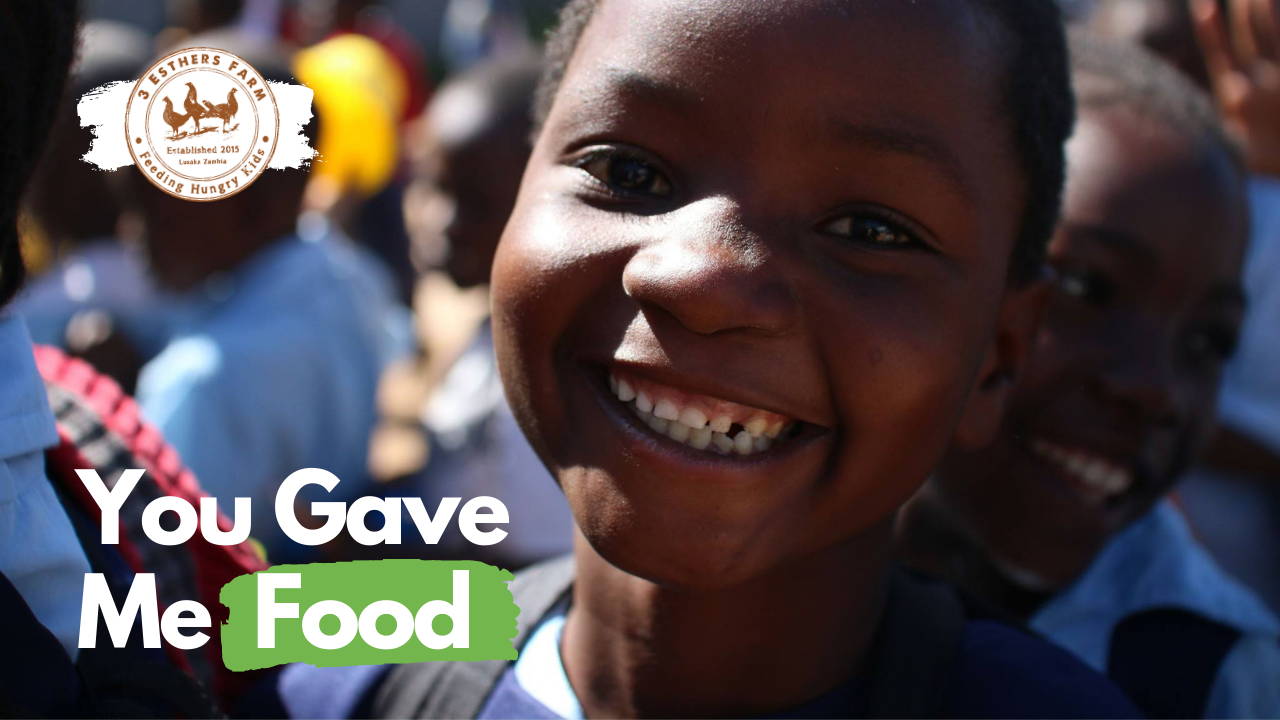 ---
Matthew 25:35: "´For I was hungry, and you gave me food, I was thirsty, and you gave me drink..'
Excitement is building around a flurry of activity occupying the men and women at three community schools in Ngombe today. They are measuring and planning to construct outdoor kitchens for cooking lunch to feed the schoolchildren.
A daily meal is not always a reality for many schoolchildren in Ngombe, one of the poorest urban slums in Lusaka, Zambia. Thousands of Ngombe children go to bed hungry at night, and thousands attend school still hungry the next morning. Tardiness and absenteeism due to hunger is a consistent struggle for the students, the school directors, and the teachers. The problem is compounded in Ngombe because a high percentage of these children are HIV positive, and they cannot take their government-provided retroviral medications on an empty stomach.
To these hungry children, navigating the issues of everyday life can often be overwhelming, and the future may seem hopeless. But thanks be to our great God; there is hope!
Convoy of Hope has recently provided a generous grant to allow us to provide nutritious noonday meals to over 4,850 schoolchildren each day in ten community schools in Ngombe, all of which are already connected to the Sew Powerful program. Through the School Feeding Initiative, kitchens are being built, the staff is being hired, training is being done, and equipment is being purchased. The program will benefit the children receiving meals and impact the community with additional employment opportunities.
Why do we need to build kitchens? Most of the ten schools served through The School Feeding Initiative do not currently have cooking facilities. These are the poorest schools in the community – and this is a significant upgrade for them.
Today Serafina has traveled to three of the smaller schools. Watch these emotional interviews here:
These three school officials expressed their delight in being selected to participate. All three agreed that the School Feeding program would not only help improve the children's nutrition and overall health, particularly since so many are HIV positive, but would also help raise attendance, help end tardiness, and even increase enrollment. The three officials were unanimous in their joy and thanksgiving for the School Feeding Initiative.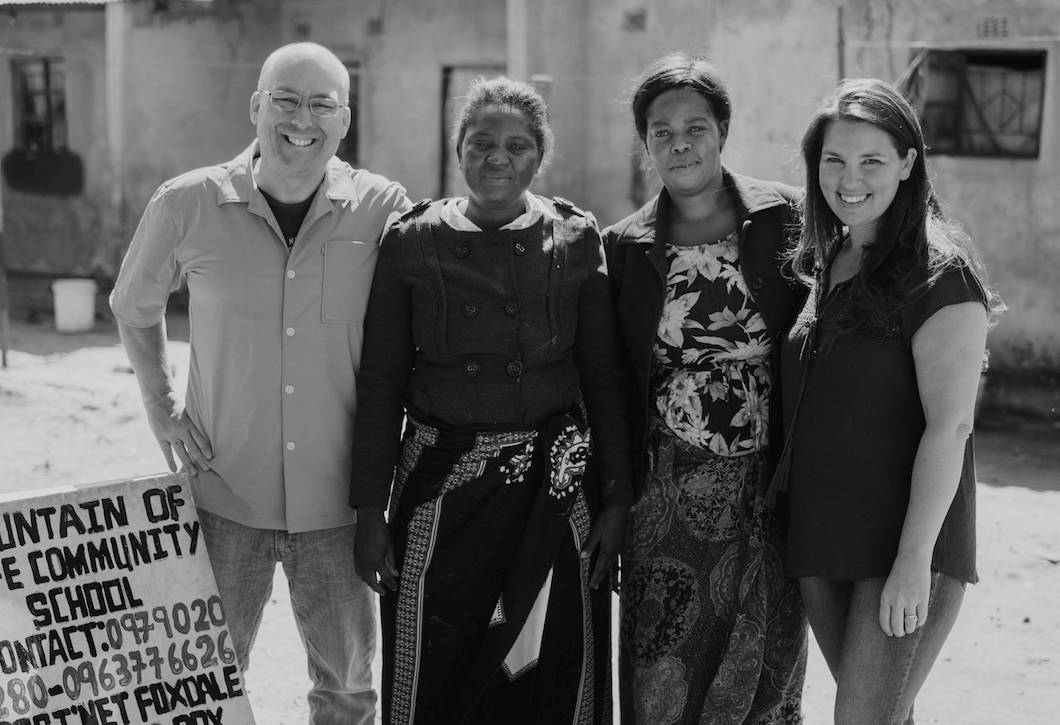 Please join us in praying that the first phase of The School Feeding Initiative will go exceptionally well and that we can expand the offering beyond ten schools in the years to come.
Would you humbly consider supporting this program to begin feeding these hungry children as soon as possible? You can contribute here (insert link) by clicking on the button that says, "Facilities/Equipment Upgrades." Your donation can help feed over 4800 hungry kids, and you can be confident that Three Esthers Farm will apply your gift directly to the feeding initiative. Our overhead rate is only 2.9%, the lowest rate in the industry. Your generosity will not only be providing nourishment for these needy children but will also be giving back to the King of Heaven and Earth!
"Then the King will say to those on his right, 'Come, you who are blessed by my Father, inherit the kingdom prepared for you from the foundation of the world. For I was hungry and you gave me food, I was thirsty and you gave me drink, I was a stranger and you welcomed me, I was naked and you clothed me, I was sick and you visited me, I was in prison and you came to me.' Then the righteous will answer him, saying, 'Lord, when did we see you hungry and feed you, or thirsty and give you drink? And when did we see you a stranger and welcome you, or naked and clothe you? And when did we see you sick or in prison and visit you?' And the King will answer them, 'Truly, I say to you, as you did it to one of the least of these my brothers and sisters, you did it to me.'" Matthew 25:34-40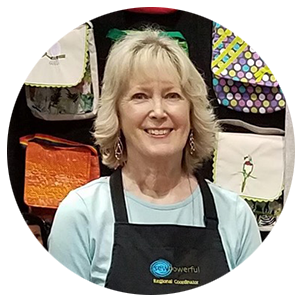 More About Peggy Creighton: Peggy holds a Ph.D. in Instructional Technology and is the author of several books and numerous magazine articles in the Library Media and Instructional Technology field. She retired from education in 2013, and now spends time sewing, quilting, crafting, writing, and enjoying her grandchildren. She serves as SE Area Manager for Sew Powerful and as an admin for the Sew Powerful Purse Project group on Facebook.